What your website needs for 2020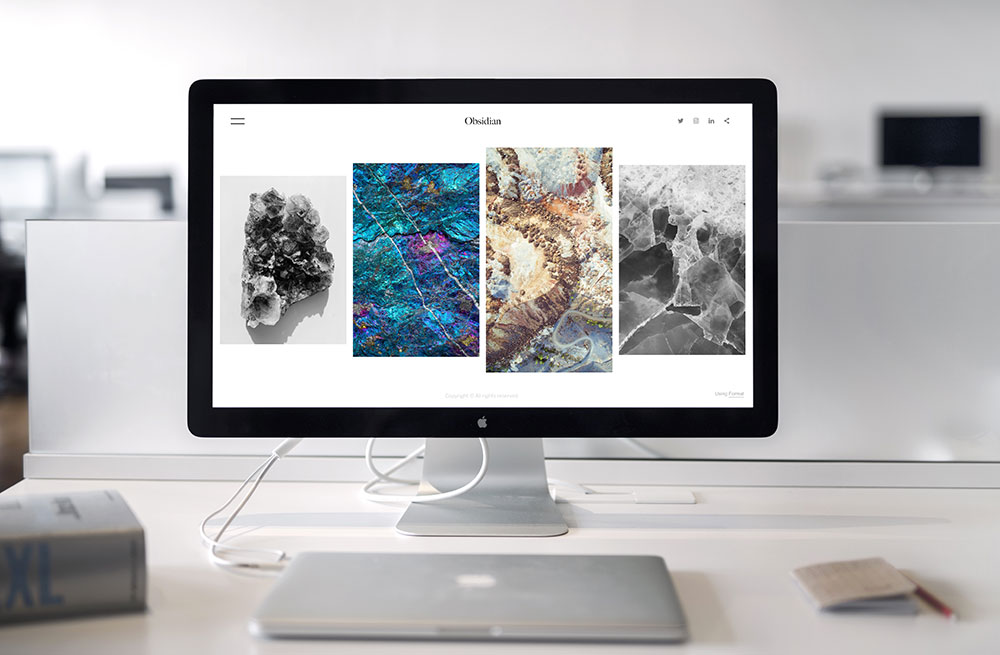 Website design has really moved on in the past couple of years. It's not enough to just have a website for your business, even though it may be an old design and it may not be great to view on smart phone. With so much competition online now, your website needs to be a visually striking online representation of everything your business represents. It needs a striking landing page (home page) to draw in attention, punchy product, service and content pages, that provide the meat on the bones, and links to social platforms so that your business is present in every platform that people prefer to use when looking for services.
It should really be part of your annual review plan to take an objective look at your website, putting yourself in the shoes of the average visitor. Take a look at your local competitors, and then the top results on Google (Not the ones who pay for Ads)- they have their websites fine-tuned and working for them. They will be taking the majority of customers who search for your services. If your website doesn't convey your exact intended message within ten seconds, users may simply go elsewhere, instead of devoting time to figuring out what you're trying to say.
Bear in mind the following crucial website design essentials you must ensure your website has to turn visitors into customers:
Strong Calls To Action (Click here to buy this!)
Unfortunately it's not enough just to present compelling options and content on your website; you need a forceful 'call to action' statement at the end of each piece of content, in order to convert visitors to customers. Don't assume that visitors will know how to take the next step. This essentially means guiding them right through, from one page to another, until they have all the information, and then a final push to the finish line. A button below your sales pitch encouraging them to 'get in touch' or 'request a callback'.. it's the hook on the bait, if you will!
Colour & Branding
Colour theory is a thing and colour should be used correctly, to draw attention to certain areas. Depending on your brand or product, you need to choose the right colours. This goes right back to your brand strategy. Your logo should really identify with how you want to be perceived by your customers, and your website should carry that message on, in colour & style. You could go bold, dark, light, flashy or sleek. Talk to a brand consultant to develop an identity for your business.
HTTPS
This is all about security and search engine ranking. If you use Google Chrome you may have noticed a message that reads, "Your connection to this website is not secure" in the address bar of all pages without the https prefix. This doesn't make your visitors feel safe while browsing your website, and they may well stop and go elsewhere. It's a fairly simple process to add https to your website. Speak to us about having it applied to your website.
Powerful Images
Images are so important to a good website because they draw attention before anything else. This can be a very effective method to communicate your brand, message, product and/or services than text content. Make sure that all images on your website convey the intended message and represent your brand. Hero images are very effective. They are large graphics that occupy the whole screen. Usually a punchy 'call to action' will be over this, encouraging you exactly where they want you to go. You could also use embedded videos (the future of marketing), which communicate information faster than text.
Fast Loading
A clean, minimalist design is much more favourable than an all-singing all-dancing 'look how much stuff I can pack in' but slow website. Focus on using fewer images with greater effect with punchy text. If a visitor has to wait more than a few seconds for a page to load, they will likely go elsewhere.
Usability
Large, cluttered menus are no more. Consider an expandable menu. Your website must also be responsive so that it can be viewed on all devices, whether it be desktop computer, laptop, tablet or mobile. More than half of web surfers now favour a mobile device to search the internet, rather than sitting at a computer. Make it easy for people to find what they want, and use big buttons that are easy to click!
Are you thinking of making improvements to your website, or a total re-design? Or are you just not sure where to start?
We can help you with all that too !
Spread the cost.
AFFORDABLE MONTHLY PLANS
We understand that the cost of a website, branding and marketing can be scary. No doubt, a great deal of work goes into these important functions and also takes up a lot of your valuable time.
We have developed packages that spread the cost over easy monthly payments so you can manage your cash flow and grow your business.
Helping your businesses grow
THROUGH CREATIVE IDEAS, INNOVATION & SHEER DETERMINATION