The Daily Globe Jersey – Menu Design & Print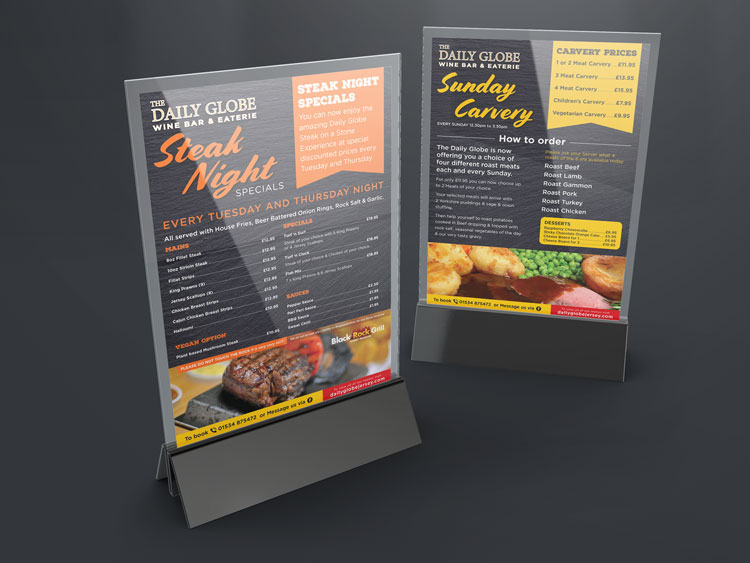 Webby Design are specialists in restaurant menu design and have been working with Jay from the Daily Globe Jersey for several years now and have created dozens of menus for him during that time.
Last year we also created a new website for the Daily Globe which helped the restaurant to promote itself during what has been a particularly difficult year with the Covid 19 event. The Daily Globe started offering take aways as a way of generating income and the website helped promote this new service.
With there easing of the lockdown the Daily Globe have now updated their menus offering a delicious range of food and drink and Webby Design created this stunning set of new menus to promote the Globes range of services, which change depending which day and evening they are held on.
If you are in the hospitality industry and need new menus get in touch with Webby, we would be delighted to help you.
Want to know more about the Daily Globe?